HIMS received funding for 16 new projects in a broad field of applications from basic chemistry to solar energy, healthcare, arts and astronomy with a total value of over six million euros. Ten projects were (co-)financed by companies (AkzoNobel, Avantium, BASF, Brite Solar, Da Vinci, Gensoric, KWR, PWN, Shell, Skytree) and other parties (UMC's, Van Gogh museum, RCE). Five new patent applications were filed and a multinational company built a pilot for removing cyanide from the wastewater of steel mills based upon a HIMS patent.
Acknowledgements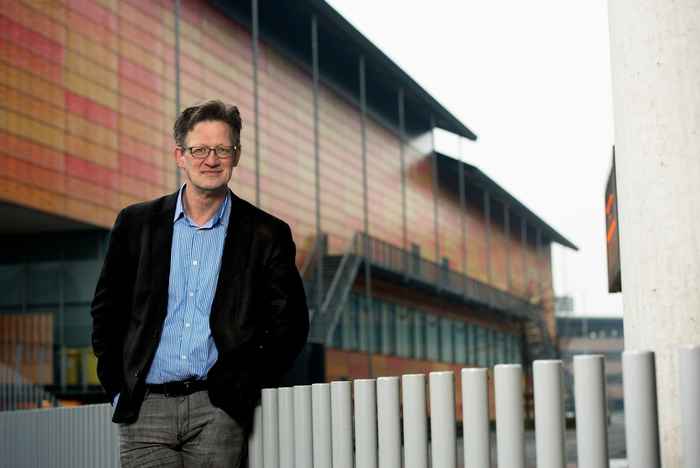 In 2017, HIMS researchers were acknowledged for their achievements via several grants and prizes. Prof. Fred Brouwer received the Honda-Fujishima Lectureship Award of the Japanese Photochemistry Association, Prof.em. Sjoerd van der Wal was awarded the second ever 'SCM Lifetime Achievement Award', Dr Moniek Tromp received the NWO Athena Award. Prof. Rajamani Krishna featured in the 2017 list of the world's 'Most Influential Scientific Minds' compiled by Clarivate Analytics. He was the only Dutch researcher in the chemistry category.
Dr Joen Hermans received his PhD cum laude. Prof. Wybren Jan Buma became professor by special appointment of Spectroscopy of Photoactive Molecules and Materials at Radboud University Nijmegen, and Prof. Gadi Rothenberg was appointed Senior Visiting Scholar at Fudan University in Shanghai.
Prof. Bas de Bruin, Prof. Joost Reek and Dr Moniek Tromp were elected as members of the 'Advanced Research Center Chemical Building Blocks Consortium' (ARC-CBBC), the Dutch national research consortium in the area of sustainability and catalysis.
Positive evaluation
In November, a group of highly esteemed chemistry, biology and earth science experts evaluated the corresponding institutes at UvA and VU universities. The committee concluded that the research quality at HIMS is of very high calibre, which was thus rated in the highest category world-leading/excellent: "HIMS has seen a very positive development and exhibits today a significantly more coherent framework for chemistry at UvA than in the past. The panel has been very impressed by the strong commitment of the individual PIs to their themes within HIMS as an overarching structure. The research topics and the scientific profile holds potential to foster this development and to continue with a strategic planning for the expansion of strengths, and to overcome weaknesses."
In the meantime, HIMS has started initiatives in line with the recommendations of the committee that aim to drastically improve the gender balance of the staff and to further strengthen the connections between HIMS' four research themes.