The online HIMS annual report 2018 showcases many scientific highlights and key publications. Below some highlights are spotlighted.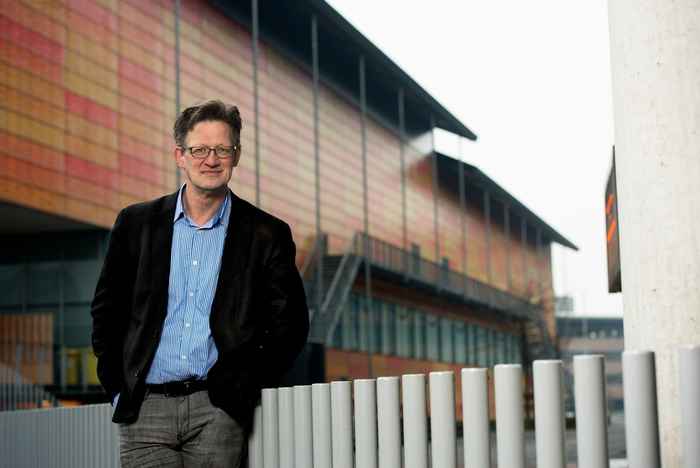 HIMS welcomed new academic staff. Dr Andrew Jupp and Dr Joen Hermans came with their personal Veni-grant. Prof. Arian van Asten expanded his part-time professorship to a full-time appointment on a chair sponsored by the Netherlands Forensic Institute (NFI) and Dr Katrien Keune started as part-time Associate Professor next to her appointment as head of research at the Rijksmuseum. Other staff made successful moves outside our institute. We are proud that Dr Moniek Tromp was appointed as full professor at Groningen University and Dr Michelle Camenzuli accepted an offer at a UK-based pharmaceutical company. Prof. Henk Hiemstra and Dr Wim Kok retired after successful careers at HIMS. Dr Colet te Grotenhuis was awarded an NWO Rubicon grant to work at MIT.
Education
HIMS staff is involved in the joint degree chemistry bachelor and master programs together with VU University and in other programs that involve molecular aspects. Within the framework of origins of life, HIMS contributed actively to the new honours course 'How to build an alien', with lectures on life sciences, astronomy, ecology, and chemistry.
Valorization
In 2018 many new public-private research projects were granted. Among others, the new CBBC-membership led to three PhD projects. Partners in all new PPP's are Avantium, Lego, Merck, DSM, AkzoNobel, BASF, Shell, Booking.com and an international consortium with Biolitec Research, Germany; Selvita, Poland; PorphyChem, France and BET-Solutions, Greece. Furthermore, new collaborations started with Amsterdam UMC and the Rijksmuseum.
After an incubation project funded by the research priority Area Sustainable Chemistry, in May a spin-off company Spark904, led by former HIMS PhD student Dr Monalisa Goswami was launched at the Startup Village at Amsterdam Science Park. Spark904 provides access to the state-of-the-art and routine analysis equipment of universities and premier institutes, for outsider scientists who so far had no access - at least not on a day-to-day basis.
The Royal Association of the Dutch Chemical Industry VNCI celebrated its 100th anniversary together with HIMS in a joint event at Amsterdam Science Park on 19 October that attracted 180 participants, ranging from students to researchers and captains of industry. VNCI chairman Bernard Wientjes concluded by emphasizing the importance of chemistry for the sustainability of our society and the transition to a circular economy.
A team of computational chemists including HIMS' David Dubbeldam launched a freely available, sophisticated app for molecular visualizations. iRASPA is a visualization package with editing capabilities aimed at materials science. It produces high-quality images of complex molecules, metals, metal oxides, ceramics, biomaterials, zeolites, clays, and metal-organic frameworks. A commenter in the app store writes: 'A must-have for any scientist working with porous materials.'