This is the second year that the University of Amsterdam has joined the international 3MT pitch competition. 3MT stand for "Three Minute Thesis". It is a pitch competition that was originally started by the University of Queensland, but has blossomed into an international competition with representatives of 900 universities from 85 countries.
3MT Finalist pitch Tom Keijer: 'Storing sunlight with molecules'.
Keijer, a PhD student with the Homogeneous, Supramolecular and Bio-Inspired Catalysis group, was one of three PhD students selected by the Faculty of Science. He was joined by Alina Leidinger (Institute for Logic, Language and Computation) and Fabian Zimmer (Centre of Excellence in Gravitation and Astroparticle Physics GRAPPA). The three of them competed against twelve PhD students from the other four UvA faculties in the UvA finals held 8 September at Crea, the Amsterdam cultural student centre.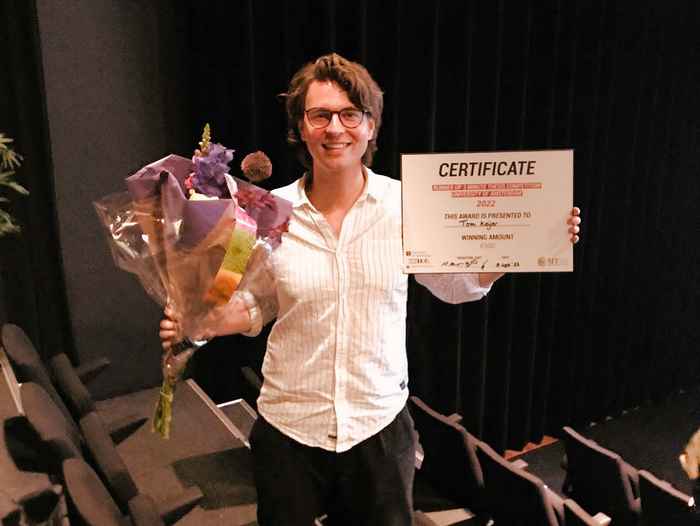 The finals were won by Elisabeth Jäckel, PhD candidate with the section Leadership & Management at Economics & Business. Tom Keijer ended as runner up, narrowly missing out on the opportunity to represent the UvA this autumn at the European finals. However, he took home a certificate and 500 euros of prize money.