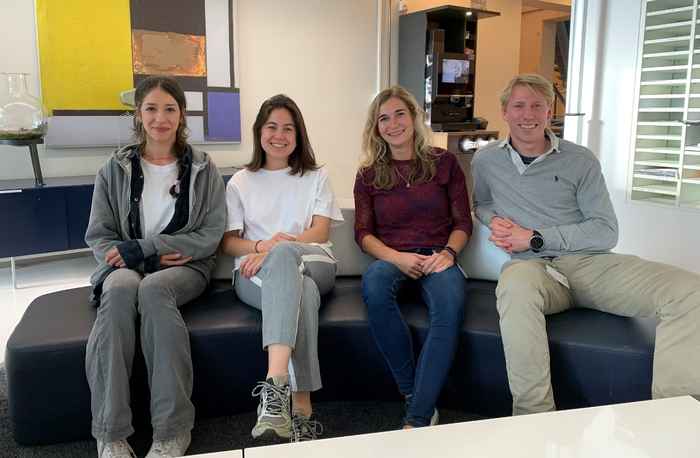 Begüm Demirkurt is part of the Molecular Photonics group, in which she is doing her PhD under the supervisions of Prof. Fred Brouwer and Prof. Daniel Bonn. Her research project focuses on visualisation of mechanical contact, friction and lubrication using fluorescence microscopy techniques. Apart from research, she is interested in yoga.
Tamika van 't Hoff is a PhD candidate working in the Computational Chemistry group. Her research focuses on constructing a random graph model that accurately describes the polymerisation of various molecular systems. Outside of research, she loves being outside and playing waterpolo.
Mirjam de Bruin-Hoegée is a second year PhD candidate in Forensic Analytical Chemistry under supervision of prof. Arian van Asten, in collaboration with TNO. Her research focuses on protection against highly toxic (CBRN) chemicals, with the emphasis on chemical profiling to obtain information about the origin. Apart from this, she loves playing sports and making creative products.
Fabian Raymenants is a second year PhD student in the Flow Chemistry group under the supervision of professor Timothy Noël. His research focuses on applying flow technology to isotopic labeling of organic molecules. In his spare time he enjoys the outdoors, preferably in combination with winter sport.