Vreede considers it an honour to be involved as programme director with the study that introduced her to chemistry herself. "I had a very good time there back then and now in this position it's my turn to transfer my enthusiasm for chemistry. To students, teachers, pupils and everyone else involved in the programme." For Vreede, education is an important aspect of academic work, and she wants to make sure that chemistry students get optimal education. "We started this academic year with a new curriculum. It was developed with great care to deliver chemists with a broad knowledge base, who will have every opportunity to delve into the subjects they find interesting. Now we have to make sure that it is implemented properly together with the entire teaching team from UvA and VU.
Joint degree programme
Former programme director Sape Kinderman is confident that this will happen. Looking back on his period, what strikes him most is how much everyone involved cares about chemistry education. "In 2016, VU and UvA joined forces in a joint degree programme. For this, we obtained re-accreditation in 2018, with much praise for the cooperation, the supervision, the excellent teachers and the high level. Also behind the scenes, everybody worked hard to make the joint degree a success, from timetable schedulers to programme committees and from student administration to finance departments. The idea was that students would experience the full benefits of the joint degree construction. Thanks to the efforts of everyone involved, we succeeded on all fronts."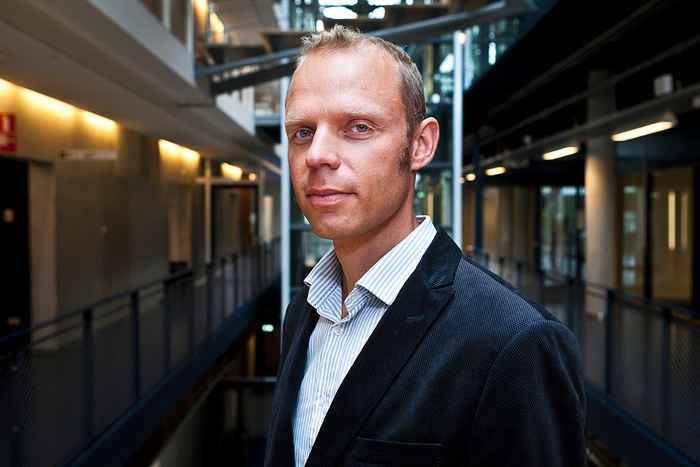 It was therefore disappointing that the number of first-year students started to decline in 2017. Kinderman: "That prompted us to initiate a renewal of the curriculum after the re-accreditation, to be more attractive to today's students. And we have become even more aware of how important it is to show students what chemistry can mean for society and also for themselves. It seems that we are now enjoying the first fruits of that."
For Vreede, the important thing to focus on now is to ensure the quality of the new curriculum. "Students need to be satisfied with what they are learning, the subjects need to be at the right level and fit well together, and lecturers need to be able to teach in a nice way so they can convey their enthusiasm for their aspect of chemistry." She has already begun to implement a new tool developed by the Teaching and Learning Centre at the UvA. "With this, we can make learning lines visible. It offers students insight into how different courses contribute to the final goals of the study. And lecturers get a much better view of how their course is connected to previous and subsequent courses."
Connection
Vreede and Kinderman are proud of their programme, which offers students many opportunities to take courses at both UvA and VU and gain research experience. "It allows our students to gain knowledge in all aspects of chemistry and to specialize in the field of their choice," says Vreede. For Kinderman, the Amsterdam study is also characterized by the way students feel connected with each other and with the programme. "That's also thanks to the great unifying role of the study association, the Amsterdams Chemisch Dispuut." Vreede, herself an active ACD member during her studies, wholeheartedly agrees: "If you come here to study chemistry, you'll have a really great time!"